Time to Get Your Hot Stuff on!
---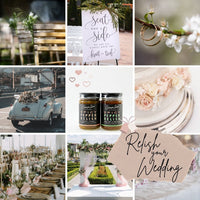 Wedding Season is HERE!
The season of LOVE is here!
Planning weddings are a labor of love (literally), with lots of moving parts and decisions to be made, including finding the perfect wedding favors for your guests.
So let us make it easy for you with our small batch, multi-award winning spicy pepper relishes!
"Pepper relishes? Really?", but trust us. Our little 4oz bottles are the perfect item to fire up your guests for the big event. And they are the ideal travel or single use size for your guests.
We can even provide personalized notes for each bottle – because who doesn't love a little extra spiciness on their wedding day?
So, give your guests something to relish (pun intended) and keep it spicy beyond the big day.
Order NOW
Testimonials
Love everything made by Cottage Lane Kitchen. My favorite is to mix the relishes with cream cheese for a dip or spread or to use them when scrambling eggs. Always high quality and high taste!

Google Review
You will NOT be disappointed if you order from Cottage Lane.

Facebook Customer Review
WoW!!! First of all, thank you for a pretty fast shipment after I ordered the relish.....second of all....It was better then I expected....This will not be the last order you'll see from me....thank you!!!

Amazon Customer