Talking in the Kitchen - thoughts, giveaways, ideas, sharing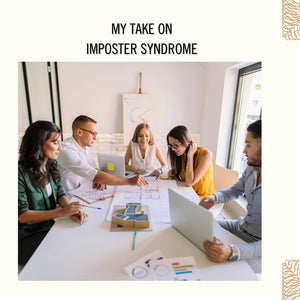 In the Feb/March 2023 issue of Garden & Gun Magazine, fellow North Carolinian, Vivian Howard, writes of her own imposter syndrome. If you haven't read it yet, you can find it here.
And while writing this blog post, I received an email from the podcast 10percent Happier about imposter syndrome – isn't it funny how things keep appearing, trying to get your attention? You can read that post here.
With these two articles appearing in my inbox, I knew I was getting a sign to write my own blog post about this subject.
When someone as successful as Vivian Howard publicly acknowledges that she suffers from societal comparison and self-doubt, it made me reflect on my own professional experience, career route and 'training' to becoming a women entrepreneur in the food industry.
This theme of imposter syndrome comes up again and again throughout one's career, if you haven't taken the road more traveled in that industry, or if you take on new challenges and pivot in industries. It can often plague successful people, burdening them to work harder, longer hours and build up credentials and accolades to finally feel they have obtained the skills/knowledge/experience to belong to a top clique or circle of visibility to be admired. And it seems to plague women and minorities more than men.